Real-time situational awareness through the collection, processing, and analysis of visual data is an essential element of law enforcement agencies, such as police, drug enforcement officers, immigration and customs enforcement officials, anti-counterfeiting agencies, and securities fraud bureaus.
While video surveillance has always been essential for ensuring security and public safety, today, the ability of AI and visual analytics to review and analyze video efficiently represents a game-changer for law enforcement. Police departments and law enforcement agencies increasingly rely on AI and visual analytics to fight crime and maintain public safety.  Here are some examples:
AI & Video Analytics for Public Safety
Cities have begun recognizing the advantage of utilizing AI and visual analytics to ensure the safety and security of the public. The AI Global Surveillance (AIGS) Index 2022 states that 97 out of 179 countries used AI for surveillance for safe city platforms. The reason is clear.  One study found that smart technologies such as AI could effectively help cities lower crime by 30-40% and reduce response times for emergency services by up to 35%. Cities are likely already capturing video footage for surveillance purposes, but by using AI and visual analytics, a massive number of images can be analyzed to identify patterns and correlations that help law enforcement take action against crime more quickly.
AI & Video Analytics for Crime Prediction
The ability for AI and video analytics to work in tandem to predict behavior is revolutionary. The University of Houston partnered with the National Institute of Justice to develop algorithms that provide continuous video monitoring to assess activity and predict emergent suspicious and criminal behavior across a network of cameras. The algorithms focus on using clothing, movement, skeletal structure, and direction prediction to identify people of interest across multiple cameras and images.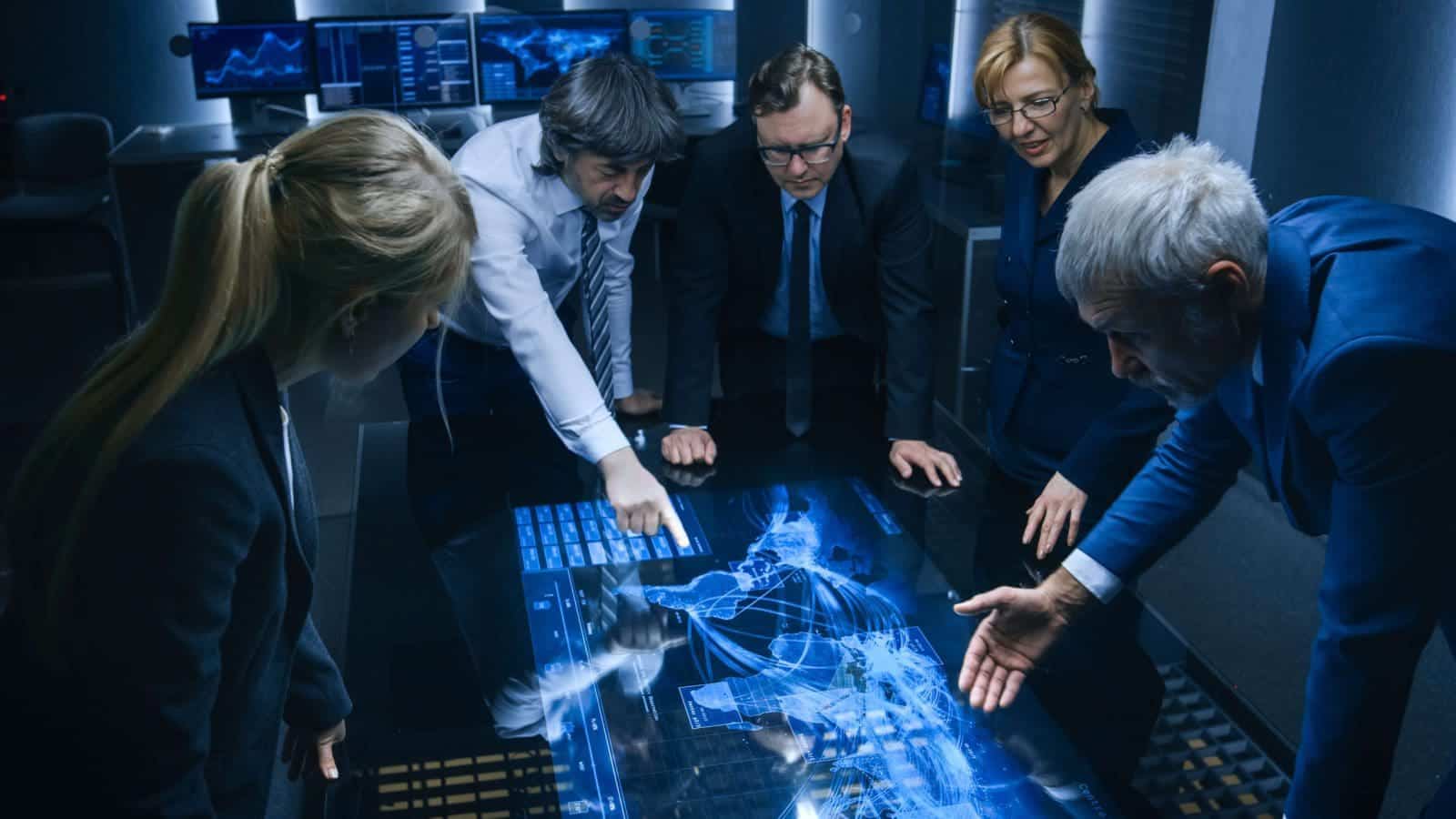 AI & Video Analytics for Officer Safety
Police officers on patrol must be on alert at all times. Where traditionally, an officer had a dashboard cam or on-body device recording footage, new smart cameras can automatically detect the license plate and can run the number through a database that proactively alerts the officer if there are any relevant red flags. This can occur before the officer pulls the car over, increasing officer safety and enhancing law enforcement capabilities. The smart cameras can also scan the officers' surroundings and alert them in case of suspicious activity, such as a person approaching from a concealed area.
Maris Advantage: Smart Video and AI at the Edge for Law Enforcement
Maris develops and manufactures the smart onboard architecture that enables real-time and accurate video processing necessary for effective decision-making. Maris' modular AI and visual analytics solutions can be integrated with a wide range of platforms, including drones and unmanned vehicles, providing advanced video transmission capabilities to support law enforcement applications, including crowd control, surveillance and security for smart cities, critical infrastructure monitoring, border patrol, emergency management, and more.
All of Maris' sophisticated solutions offer best-in-class SWaP, multiple streaming, high video quality, low latency, and robust communication capabilities. They are highly modular and flexible, making them ideal for a wide range of law enforcement applications.
For more information about how Maris' Smart Video & AI at the Edge solutions can upgrade your law enforcement capabilities, contact us at….