In 2016, the drone market got its break when the Federal Aviation Administration (FAA) granted hundreds of permits for companies to operate UAS. The permits – known as Part 107 — were good for drones weighing less than 55 pounds, and only allowed for daytime operations and flights not over people. Since then, rules and regulations have changed, making drone operations easier and paving the way for a robust drone industry for a wide  .
According to the FAA, there are 321,611 registered commercial drones in the US. That's a lot of airspace clutter. And this clutter is giving rise to several key regulatory areas that should be watched in 2022.
Proximity Beyond Visual Line of Sight (BVLOS) Waivers
Drone autonomy is an enabler that opens the doors for additional use cases. For many inspections and situational awareness activities, drones do not need to be flown miles BVLOS; just a bit would be enough to help them access the far side of a building or within a closed structure. The FAA has begun granting waivers for proximity BVLOS for reasons of public safety and to departments of transportation. Notably, the North Carolina Department of Transportation received a statewide waiver for a BVLOS bridge inspection.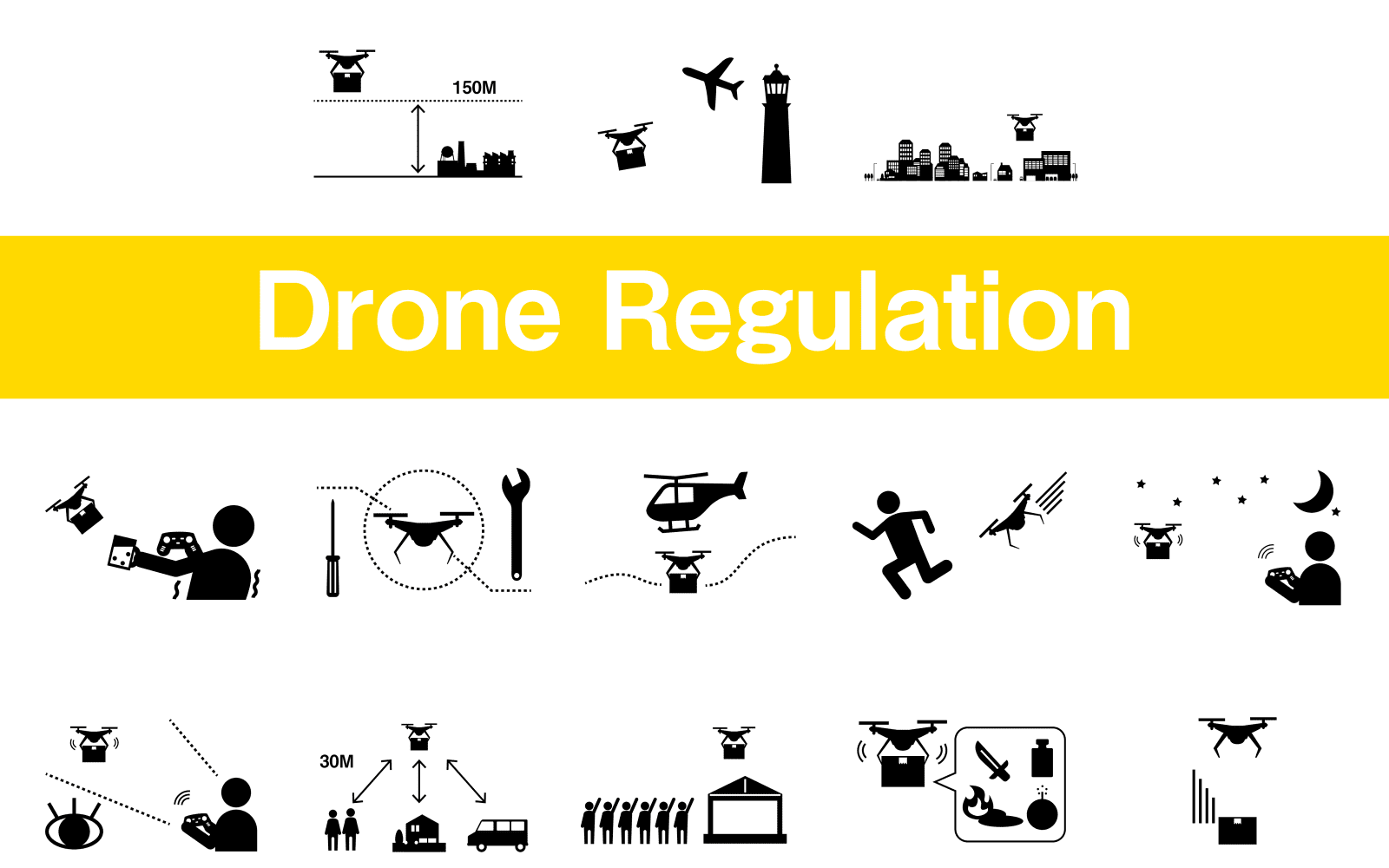 Focus on Standardization
To scale up the drone industry, standardization is a crucial component. Remote controls do not necessarily integrate with each drone model, payloads may not be fully swappable, and different cameras may be required depending on the mission. Improved  are also critical for ensuring the UAS systems are standardized and compatible.
Type Certification
There has been an increased demand for type certified drones. According to the FAA, "Type certification is the approval of the design of the aircraft and all component parts (including propellers, engines, control stations, etc.). It signifies the design is in compliance with applicable airworthiness, noise, fuel venting, and exhaust emissions standards." Drone manufacturers going through the type certification process find it tedious. The reason for this is that many of the regulations were modeled after the manned aviation experience.  A classic example is the requirement to carry an instruction manual, which is difficult for a drone. Going forward, we predict a less rigorous process that meets the safety expectations of type certification without the complications of trying to fit a square peg into a round hole.
The FAA plays a central role in propelling the commercial drone industry forward. Its regulatory framework is critical for advancing commercial drone operations and integrating them into the national airspace. Regulators are responsible for evaluating the implications and safety issues for any new use cases, a process that has a direct impact on when new technologies and applications become viable.